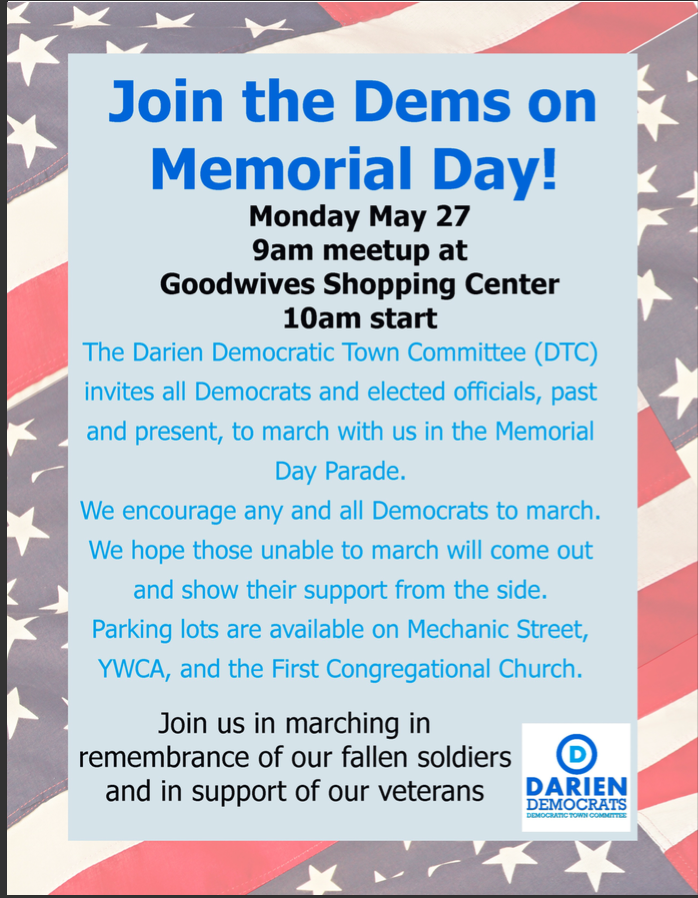 Please SAVE THE DATE and be prepared to march with the DTC.
Be prepared to gather at the Goodwives River shopping center around 8:30-9:00am on Memorial Day.
Dress code: blue and white.
There is NO parade parking at Goodwives Shopping Center. Parking available at YWCA, Congregational Church, or lot on Mechanic Street.