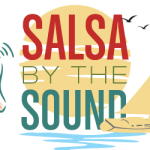 The Darien Democratic Town Committee  and Special Guests Congressman Jim Himes Secretary of State Denise Merrill Attorney General George Jepsen State Senator Bob Duff State Senator Carl Leone  State Representative William Tong Invite You to Join Us   Sunday, September …
learn more…
Darien Democrats held a party caucus Tuesday, January 12th to elect members of the party's Town Committee. The caucus endorsed these 12 members, all of whom had been endorsed by the current town committee: David Bayne — 5 Windsor Rd. …
learn more…
The Darien Democratic Town Committee is looking for volunteers to serve on the Committee for the next two year term starting in March 2016. The Caucus to Elect the next DTC is  Open to All Registered Democrats  IMPORTANT: ALL CANDIDATES FOR THE DTC …
learn more…
Candidates for election Nov. 3 are Marc Thorne and Rob Richards for Board of Selectmen, Diana Maguire for Board of Finance and Kathrine Stein for Board of Education. Thorne and Richards will be new faces on the Board of Selectmen. …
learn more…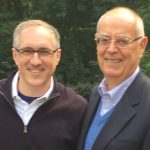 The Darien Democratic Town Committee had their campaign kick off for 2015 at the Martha and Gary Banks home. The event was casual with the highlight being a few words of inspiration from our two Board of Selectmen candidates Rob Richards and …
learn more…
Last week's Democratic Caucus ushered in two formidable democratic candidates for the Darien Board of Selectman. Each candidate brings his own unique set of qualities that will make them excellent additions to Darien's top board. Rob Richard's is the youngest …
learn more…
Please join us tomorrow evening!  From the Darien Democratic Town Committee regarding its Caucus for the Municipal Elections in November 2015 Tuesday, July 28, 2015 8:00 p.m.Darien Town Hall 2 Renshow Rd., Darien, CT – Auditorium Nominating Democratic Candidates for …
learn more…
Come join the Darien Democrats for an evening full of old-fashioned family fun! Mingle with other families while enjoying a hot dog roast, games from days gone by and cool summer treats.
learn more…
To enrolled members of the Democratic Party of the Town of Darien, Connecticut Pursuant to the Rules of the Democratic Party and State election laws, you are hereby notified that a caucus will be held on Tuesday May 27, 2014, …
learn more…
We look forward to seeing all of our supporters and all are welcome! Come on down to: Tuesday, November 5th at 7:30 PM Darien DTC Headquarters 679 Post Road, Darien, CT parking available next door at Halstead Realty.
learn more…
Support the Darien DTC!
Get Involved in Town Government…
The mission of the Darien Democratic Town Committee includes seeking out and supporting qualified individuals who wish to serve on Darien's appointed and elected boards and commissions.
You can make a difference in your community by taking part in town government. To learn more, contact one of our members or visit our get involved page.