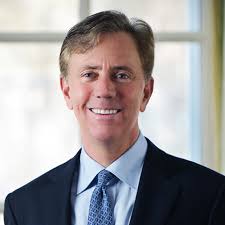 Both Democrats and Republicans are praising Gov. Ned Lamont's aspiration for rapid train service connecting Hartford to New Haven, New Haven to Stamford, and Stamford to New York City.
"I'm so excited that we have a governor that finally understands the importance of Fairfield County and Metro-North," said Rep. Laura Devlin, (R – Fairfield). "The economic factor that that could drive and the desirability factor just to get to New York within even an hour from Fairfield, that would provide."
Lamont made this bold statement during his first address to the people of Connecticut Wednesday: "You know what we do? I believe in the 30/30/30 – I want the following to be a reality: 30 minutes from Hartford to New Haven; 30 minutes from New Haven to Stamford; and 30 minutes from Stamford to New York."
New Democratic Sen. Alex Bergstein campaigned on upgrading Connecticut's railways to high-speed systems. She was also very happy to hear the new governor mention rapid train times during his first major address.