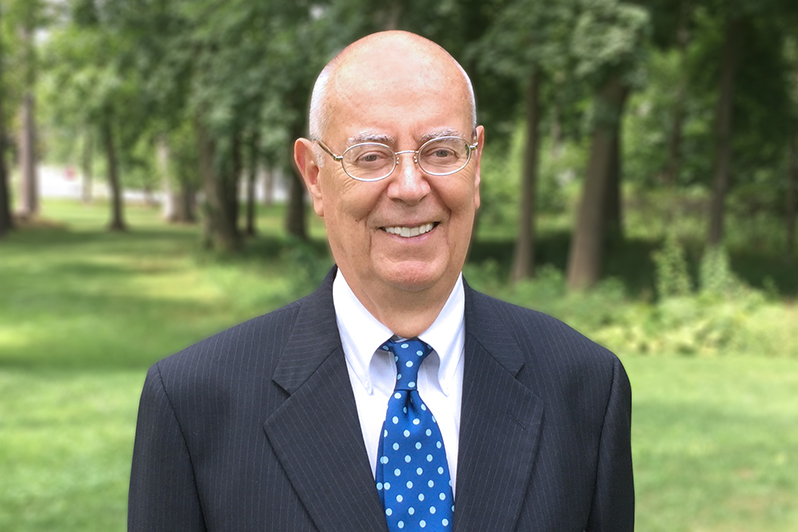 Town Mourns Loss of Marc Thorne (Darien Times)
The Town of Darien flag will be flown at half-staff in memory of Darien resident and former selectman Marc Thorne, who died Monday after suffering a severe stroke early Sunday morning.
In an email sent Monday afternoon to town officials, First Selectman Jayme Stevenson wrote Thorne "will be remembered for his kind and thoughtful nature, being the consummate gentleman, and his deep commitment to the Town of Darien."
"Marc and Barbara have been such an inspiration to us all," Stevenson added.
Thorne, a Democrat, devoted his life to public and community service. He served as a town selectman from 2015 through the most recent election.
In addition, he served on the RTM Finance & Budget Committee, the Consolidated Services Working Group, and the Pear Tree Point Beach Building Committee.
He was also active with the Darien Men's Association since 2004, most recently serving on its Community Service Committee.
He was a member of the First Congregational Church of Darien.
Former First Selectman Evonne Klein said Thorne was a "kind, thoughtful gentleman who was the voice of encouragement."
"He was the person who strove to understand others and ultimately, he did. Because of this ability to do so, he was able to make a positive difference in the lives of his family, friends and as a distinguished public servant," Klein said. "My family and I have some terrific memories, we will miss Marc."
Democratic Town Committee Chairman David Bayne said Thorne's decades of service to Darien are "an inspiration to us all."
"His leadership and service in town government, the Democratic party, his church and in the Senior Men's Association are unparalleled," Bayne said.
Bayne continued, "Marc gave so much of himself — not out of personal ambition, but because he genuinely enjoyed helping people and he wanted to make Darien a better place."
"By all accounts, he was wildly successful in those goals, and our entire community is far richer for his efforts," Bayne said.
Bayne added Thorne was a friend "who could be counted on to lend a hand or have a kind and thoughtful word of encouragement when you needed it most. My wife Carolyn and I will miss him very much."
Addressing Barbara Thorne, Bayne said, on behalf of the entire DTC, "we join you in your grief and are profoundly grateful that you shared Marc with us for so many decades. Thank you, Barbara. We are here for you."
For many years, Thorne was seen by many in front of Palmer's Market on Heights Road, where he ran the Salvation Army bell. He would organize a group of volunteers to help with this effort.
Norwalk resident George Gilliam, a member of the Darien Men's Association, said Thorne "was very much dedicated to making Darien a good a town as it could possibly be."
Thorne is a former president of the DMA. Most recently, he headed the DMA Cares Committee, which sends condolence cards to members who are not well.
In each card, there's a saying that Gilliam said is very fitting for Thorne.
"The example you set, the leadership you've shown, and the inspiration that you are — that would describe Marc," he said.
Thorne's funeral is scheduled for Saturday, Dec. 21 at 3 p.m. at The First Congregational Church of Darien, 14 Brookside Road.