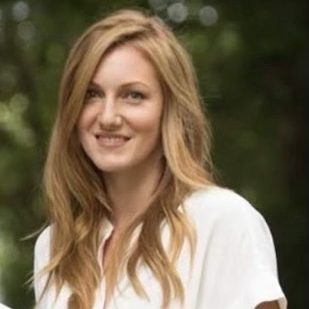 Darien Democratic Town Committee (DTC) endorses Kadiatu (Kadi) Lublin for the Board of Education

July 21, 2022
Darien Democratic Town Committee
FOR IMMEDIATE RELEASE
Kathryn Doran, DTC Communications Committee Chair
info@DarienDemocrats.com
www.DarienDemocrats.com
The Darien Democratic Town Committee (DTC) is pleased to announce its endorsement of Kadiatu (Kadi) Lublin for the Board of Education.
Kadi has been an active volunteer within our schools for many years, most recently serving on the Ox Ridge Building Committee and as chair of the Special Education subcommittee for the Council of Darien School Parents (CDSP). She is also a former co-chair of the Ox Ridge Parent Teacher Organization (PTO). During the 2020-2021 school year, she volunteered as a substitute teacher to ensure that school buildings could remain open for students when there were pandemic related staff shortages.
Kadi is a graduate of Indiana University and has continued her love of learning by taking summer study and executive education courses at Columbia and NYU. She has a diverse background and skill set, having worked for both financial and design firms as well as having entrepreneurial experience starting and running her own business for several years here in Darien. Kadi is currently working as a Director with Infralinx Capital Partners, LLC. She also serves on the advisory board of ReadWorks, a non profit that partners with K-12 teachers to solve our nation's student achievement gap.
Kadi and her husband, Derek, moved to Darien in 2008. They have three children, the two oldest are at Darien High School and Middlesex Middle School, while her youngest is at The Winward School. Their two energetic yellow labs round out their busy family.

Stacey Tie, Darien DTC Vice-Chair, in her nomination of Ms. Lublin said:
"Kadi is a passionate advocate for our schools and our children. She is smart, measured, dedicated and is an independent thinker. She stands up for what she believes in. She is ready to roll up her sleeves and get to work. I can't wait to see her work on the Board."
Of her run for Board of Education Kadi said:
"When I visited Darien for the first time, I was immediately charmed by the friendly community, beautiful beaches and educational reputation of the town and I am proud to call Darien home.
Having been involved for several years, I have seen many sides of our educational system – from individual school PTOs, to the district wide CDSP, meeting regularly with administrators and parents in both of those roles. Additionally, I have served on the Ox Ridge Building Committee for three years working with multiple stakeholders – at all levels, across diverse skill sets – in collaboration to design and construct a modern and sustainable school that, I hope, will inspire students and staff and set a new standard for educational facilities in Darien. As a member of the Board of Education, I will serve our community and our students – always putting their best interests first."
Theresa Vogt, Darien DTC chair stated, "The strength of our district and the community means always moving forward to prepare our students for their lives beyond the Darien schools. Kadi's wealth of experience in our schools, community and business world will enable her to get to work on Day 1."